Ian Green, Sales Professional
Ian Green joined
the Maritime Carpet
One Floor & Home
team in 2014 and
has been active in
all areas of flooring
since his onset. Ian
is involved in some
of our residential
insurance estimates
as well as all other
aspects of our
services. Ian can be
contacted via email
at
iang@maritimeflooring
.com or by telephone at (506)458-8733.

Installation Professionals
We believe in
flawless execution
every step of the
way, so our work
continues after
you've made your
flooring selection.
We are experts in
flooring installation,
and we stand
behind our work
with a "Life of
Floor" warranty.
You can rely on our
flooring installation experts. After all,
this is your home we're talking about.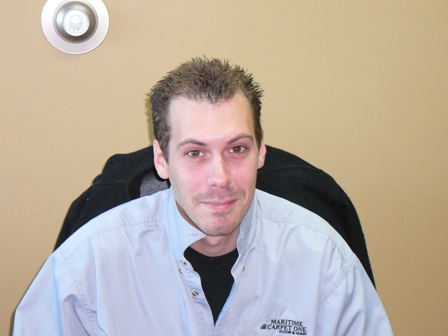 Michael
Thorburn, Sales Professionals
Michael Thorburn
joined the Maritime
Carpet One Floor &
Home team in 2006
and has been active
in all areas of
flooring since his
onset. Michael is
involved in some of
our residential
insurance estimates
as well as all other
aspects of our
services. Michael
can be contacted
via email at miket@maritimeflooring.com or by telephone at
(506)458-8733.